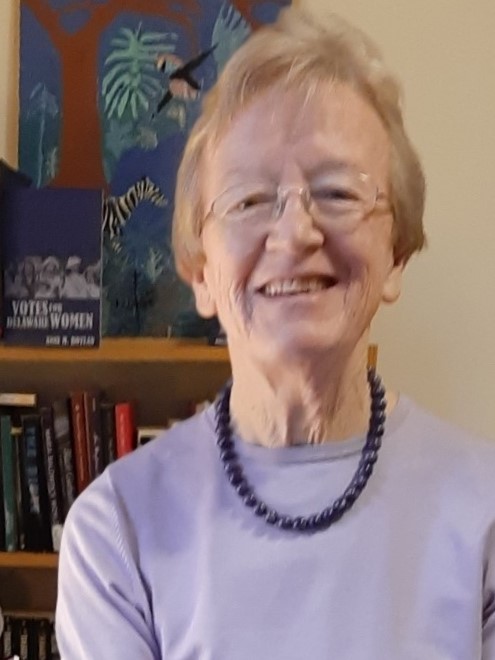 Professor Emeritus of History and Women's and Gender Studies at the University of Delaware, Dr. Anne Boylan, will discuss her groundbreaking new book "Votes for Delaware Women" at a hybrid in-person/in-person event line at 5 p.m., Thursday, Feb. 10, at the Lewes Public Library.
"Votes for Delaware Women" is the first book-length study of the struggle for women's suffrage in Delaware. It traces how, beginning in the 1890s, white and African-American women organized and advocated for women's suffrage. Boylan examines why, despite decades of organizing suffrage and an epic struggle at Dover, the Legislative Assembly ultimately refused to make Delaware the final state to ratify the 19th Amendment in the spring of 1920. Boylan argues that a combination of racial and class issues (especially political leaders' concerns about how African-American women might vote), partisan bitterness, worries about taxation and schooling in a separate state, and legislative gerrymandering condemned the ratification effort.
Boylan will speak with Dr. Marlene A. Saunders, former chair of the social work department at Delaware State University and co-vice chair of the Southern Delaware Alliance for Racial Justice. Following the discussion, audience members will be able to participate in a question-and-answer session with Boylan and Saunders.
This event is presented by the League of Women Voters of Delaware; League of Women Voters of Sussex County, Delaware; Delaware Humanities; Lewes Public Library; and Browse Books. Registration is required at tinyurl.com/VotesForDEWomen. During registration, participants will be asked to select virtual or in-person participation.
"In celebration of our 102nd anniversary, the League of Women Voters of Delaware is honored to welcome distinguished historian Dr. Anne Boylan and social justice leader Dr. Marlene A. Saunders for this conversation about Delaware women and the franchise" , said Gwendolyn Miller, president of the Delaware League of Women Voters. "Delaware's unique story of women's fight for the vote comes to life in Dr. Boylan's comprehensive, detailed and captivating new book. Bring your questions as we learn from two incredible Delaware women leaders about the accomplishments and challenges in the quest to vote for themselves, for us and for generations to come."
The evening will end with a book signing by Boylan for those attending in person. Attendees are encouraged to support the author by purchasing a copy of the book from local independent bookstore Browseabout Books, which will be selling books at the event. Orders can be placed online at browseaboutbooks.com, by calling the store at 302-226-2665, or in person at 133 Rehoboth Ave., Rehoboth Beach. Each copy is accompanied by a signed archival ex-libris.
Boylan's research and writing encompasses women's history, social and cultural history, voluntary associations, religion, and historical memory. As the author of four books and numerous scholarly articles, she has received fellowships and grants from the National Endowment for the Humanities, the Radcliffe Institute, the American Historical Association, the Hagley Museum and Library, and the University of Delaware. She most recently served as a consulting historian for the Congressional Women's Suffrage Centennial Commission.