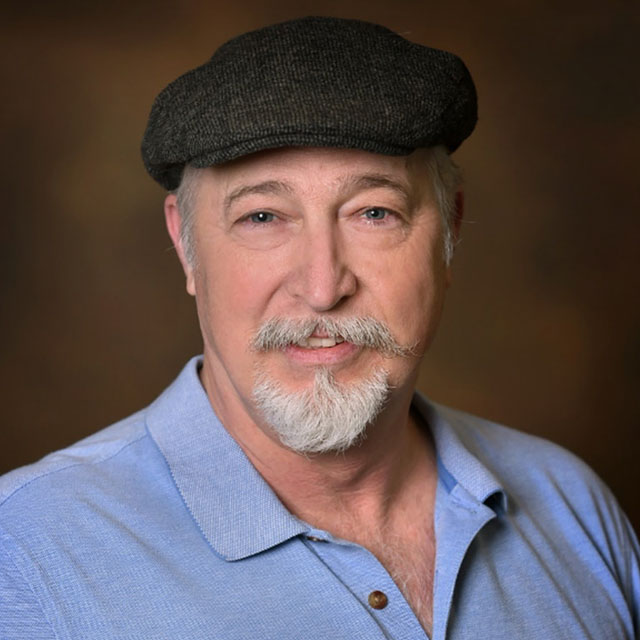 Tue 08/03/2022 – 08:33 | By: Ivonne Kawas
Wes Hanson, Scene Shop Supervisor at the School of Performing and Visual Arts (SPVA) at the University of Southern Mississippi (USM), will enter the national DIY Hero™ contest for the chance to share his expertise in an infomercial exclusive in Make Magazine and win $25,000. The winner of the competition will be chosen by the public. Voting opens on March 8 via his diyhero.org page.
Competitors will be guided through the competition by television host Mark Bowe. Known for his larger than life personality on the Magnolia Network show, barn wood buildersBowe and his team specialize in the salvage and restoration of 18th and 19th century cabins and barns.
As a designer, performer and maker, Hanson describes his work and creative process: "I'm much more of an organic designer. The discoveries that happen when you start with an idea and go through processes are some of the best things in life. At the end of each project, there's a lot more of me that way, and I can look back through the journey and smile at the twists and turns," he said.
"I like to think I'm smart in my designs; however, the art happens in the improvisations," he added.
As seen in Hanson's DIY Hero™ biography, selecting one of his favorite projects would be a challenge: "From designing and building the set to The Phantom of the Opera to redefining a jungle-themed carousel for the Hattiesburg Zoological Society and sculpting a menagerie of animals created from fiberglass, I'd be hard pressed to pick a favorite," Hanson said.
"One of my favorite props I created at USM was building a Model T stage replica for Ragtime. I had to cut a 1927 Model A frame to fit, but ended up with the coolest propeller car. It's electric and goes 5mph, no brakes, perfect for machinists to use," he said.
"For The Phantom of the Opera, I built a 16'x40′ raised platform for the USM Symphony Orchestra, created a chandelier and its rigging to die for, and a memorable remote control boat and a monkey with cymbals.
Hanson is currently working with the Hattiesburg Arts Council on eight interactive pieces for a public park in historic downtown Hattiesburg, and this would be the project he would like to feature in Make Magazine.
"The Hattiesburg Arts Council approached me with the idea of ​​creating the music park to complement the Jook, which they had brought me to create. The Music Park is a path that leads to a 12′ Blues Guitar Chimes and a 21′ Xylofence, which is played by running up and down sliding a mallet over the chimes, while creating a blues tune that was written for the instrument," Hanson described.
"Among some of the other rooms are a lily pond with Scrappy the alligator, which holds a set of homemade rattlesnake chimes for children to play in and the drawbridge, a metal sculpture installation that gives on the park and is essentially seven easels for public use," he added.
If he wins the competition, Hanson will use the funds to continue creating and making art. He would be working on a new design for a small boat that he would like to prototype. "I was interested in making a small hydrofoil rig that would be exciting to use, but stable enough to fish in," he said.
Hanson is a New Orleans native, whose career in the entertainment industry has kept him and his wife, Debbie, in Los Angeles for over twenty years. During this time they raised a family and Hanson worked in all the major amusement parks, in many films, commercials, casinos, etc.
Since returning closer to home in 2008, he has been on staff with the USM Theater program, housed at the SPVA.
He also enjoyed the local theater scene, having worked with William Carey Dinner Theater, Opera Mississippi, USM Music Department, HCLO and Hub City Players. With Hub City Players, he designed the award-winning production James and the giant peach.
Other design credits include: Return to the Forbidden Planet, Into the Woods, The Phantom of the Opera, La Bohème, Romeo and Juliet, Church Basement Ladies, The Wizard of Oz, and The Jook. He played the role of 'Bottom' while performing Dream of a summer night and recently directed and produced one of his own original pieces, A Modern Medieval Mystery.
The community can support Hanson by voting here.