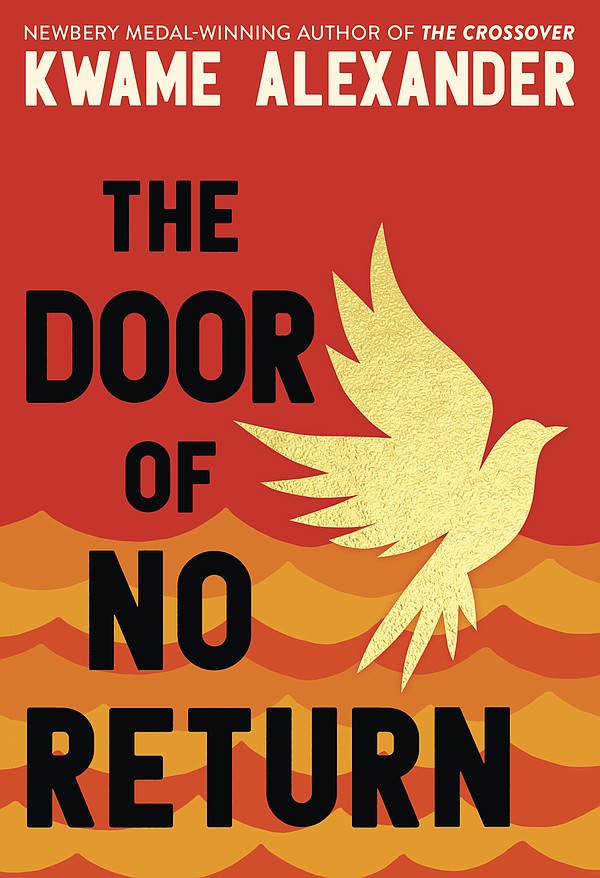 Author Kwame Alexander will launch a new trilogy this fall
NEW YORK (AP) — A trilogy by award-winning children's author Kwame Alexander that chronicles the saga of an African family begins this fall with "The Door of No Return."
The book will be published on September 27, Little Brown & Company announced Tuesday. According to the publisher, the three books follow the life of 11-year-old Kofi and his family from pre-colonial Ghana to the "woes and wonders" they face in Europe and America.
"Every story has a beginning, middle and end," Alexander said in a statement. "I wrote this one because people need to know that the middle (passage) was not our beginning. I wanted to tell the truth about the history of African Americans, because even though most of between us are aware of the American side, it's time for us to know more about the African side, isn't it?"
Alexander's 2015 novel 'The Crossover' won the Newbery Medal for Best Children's Book of the Year. His other works include the novels "Booked" and "He Said, She Said", the illustrated story "The Undefeated", and the poetry collections "Kupenda" and "Crush".
Ibram X. Kendi writes the children's story "Goodnight Racism"
NEW YORK (AP) — The next book in Ibrahim X. Kendi's prolific, award-winning publishing career is an illustrated story with a message of hope.
Penguin Young Readers reported Wednesday that in Kendi's "Goodnight Racism," the author seeks to connect with children's ability to imagine a better world. The book is illustrated by Cbabi Bayoc and is due out on June 14.
"'Goodnight Racism' isn't about what is; it's about what can be," Kendi said in a statement. "This is about saying hello to a fair and just world after saying good night to racism."
Kendi won the National Book Award in 2016 for "Stamped from the Beginning: The Definitive History of Racist Ideas in America." He has since published three books, including "How to Be An Antiracist" and a collaboration with Jason Reynolds, "STAMPED: Racism, Antiracism, and You." He also helped edit "Four Hundred Souls: A Community History of African America, 1619–2019". He is founding director of the Boston University Center for Antiracist Research.