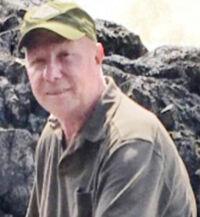 The Blue Hills Genealogical Society, in collaboration with the Pioneer Village Museum, will sponsor a presentation by author Ron Arthur on the history of Stout Island on Red Cedar Lake, north of Rice Lake. The public is invited to this free program on Monday July 26, 2021 at 6.30 p.m. at the Pavilion-Museum of the Village des Pionniers.
Arthur's book will be available for purchase during the presentation.
After graduating from the University of Wisconsin – Madison School of Journalism nearly five decades ago, Ron Arthur began his writing career as a journalist in Milwaukee. He later turned to real estate, but developed a side business as a ghostwriter. Now in semi-retirement, he has decided to focus his writing and art on tourist spots that promote their historical roots.
In 2018, he and his wife decided to stay at Stout's Island Lodge as part of a fall-colored trip to northern Wisconsin and to the Grand Hotel on Mackinac Island. They bumped into the resort owner / manager at the dock, waiting for the shuttle boat. This chance encounter sparked a conversation that led to an early version of his current book which was available for sale in a limited edition in 2019.
The current version, renamed "White Pine & Red Cedar", was supposed to launch last summer, but has been put on hold like so many other things planned for 2020. This edition still works well as a guide to Stout's Island, but is growing. the remarkable story of Knapp-Stout & Co., the 19th century lumber company led by company president Frank Stout. Guests of Stout Island have learned that the famous lodge was built by a 'timber baron'. And now, this book establishes the important place he and his family business have in the history of Wisconsin and America.
The Blue Hills Genealogical Society meets again every month. Their August 9 meeting will be at 6:45 p.m. at the Barron Senior Center, 12 N. 3rd St., Barron. You will find more details on this subject and on upcoming programs in future issues of the journal.
To join the Blue Hills Genealogical Society, go to www.bhgsbc.org and click on the Join tab. The Society maintains a resource library at 410 E. LaSalle, Barron, which houses its collections of genealogical resources that are made available to the public free of charge for family history research. Appointments can be made to use the Resource Library by contacting Rosella Amundson at 715-527-5760 or [email protected]